DEAR FRIENDS,
Winter, 2023
It is indeed winter, although it doesn't start officially until December.
We've moved the clock back, so the days seem darker. We are in the middle of a war. I will not get into it because, to put it simply, I'm confused. Some of us are glued to the t.v. Others blithely ignore the whole situation. But when you are in need of information – you never know - you should get in touch with the Home Front Information Center. By phone you can reach them by dialing 104 or you can look at their website: www.oref.org.il/en for information in English.
It's a stressful time. As a public service we are offering advice (easy to do) for ways to deal with stress. Each recommendation is scientifically proven – scout's honor.
According to the American Institute of Stress (there really is such an institution) there are some quick ways to alleviate stress. Hearing an air-raid alert is a stressful event. With missiles reaching Ashdod from time to time we have to run (carefully) to our safe area. Between alerts there are things you can do to relieve that stressful feeling.
Read all about it here >>
And if none of this helps and what you need is to complain to a friend about how this situation drains your strength or if your friend says,"I'm tired" and you want to show how more tired you are here's an abbreviated list of creative ways to say "I'm tired."
---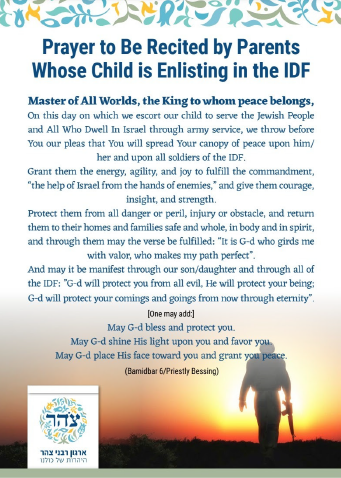 ---
IMPORTANT!
You will find vital and handy information for emergency situations at the following link.
It's a good idea to download it and keep it handy.
http://www.aaci.org.il/upimages/AACI-Emergency-Handbook.pdf
Municipal Activities Department: 08-8545841; 08-8545141;Beit Yad L'Banim: 08-8545833/4
You can also download the "Ashdodit" application for up-to-the-minute information.
---
We are now in a national emergency
If you don't know what to do you can call the the Home Front Command Information Center. They are available to answer your questions 24/7. Call 104 from any phone. Or get their phone application. Be aware of what to do in an emergency. "Pikud Haoref" provides information in English, French, Russian and other languages. Don't be caught off guard. The more you know the less you'll worry. They want to assist you.
❖ Information about Bituach Leumi for the elderly can be obtained in English at: 02-6463404 or in Hebrew at: 02-6463400. There will be someone to listen to you and advise.
❖ In times of stress: Call the Moked Ironi 106 from a landline or *10681 from a cellphone to report a problem or to get help with one. Someone will take your information and help you.
---
And here are more numbers to help you thanks to the AACI newsletter

Emotional and psychological stress – Jewish Agency and Eran: Phone 320
Magen David Adom needs universal blood donors: mdais.org/blood.donation
Israel police: Phone 100
National Fire and Rescue Authority:  Phone 102
Health care clinics:

Maccabi – 3555>4 for English
Meuhedet – 3833>3 for English
Leumi – 507>2 for English
Clalit – 2700>4 for English

Information for U.S. citizens in Israel: travel.state.gov/content/travel/en/traveladvisories/ea/situation
English news: 24 News; LTV News; Ynet; Israel National News; The Jerusalem Post; The Times of Israel
If you're waiting for a package from abroad: Israel Post: *2237
TO LIFE!
CHAI means alive
And also the number 18. Everyone who donates DOUBLE CHAI (36 NIS) or more will be featured in our "To Life!" section. So give life to ESCA and enjoy it. Of course, anonymous gifts will also be appreciated. An idea for a present for one who has it all. Want to give more? 100 NIS makes you a CENTURY DONOR; 50 NIS a JUBILEE DONOR.
Thanks for the donations
NOTE: All donations to ESCA are used for mailing our newsletter and for basic refreshments at our events.