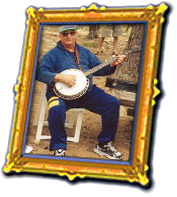 Yitz Hochstein was born in the Bronx, U.S.A., Yitz fulfilled his Zionist dream in the kibbutz before settling down in Ashdod along with Chana, Danny and Navah. For over a quarter of a century Yitz selflessly volunteered his time and efforts to the "Mishmar Ha-ezrachi". He was a familiar figure not only in Ashdod but in the widespread network of Folk music lovers throughout the country.
Yitz was always ready to lend a helping hand to newcomers, and many owe their successful absorption to his efforts. An avid banjo player and semi-professional Chinese chef, you could always count on Yitz to have a good and amusing word for you.
We miss you.
Since this writing Yitz passed away.